What's roofing have to do with HVAC you might ask?  Well did you realize that many homes and the majority of commercial buildings have their HVAC systems located on the roof of the building.  This is why it's vital to properly maintain your roof.  Your HVAC system very well could come tumbling down on the top floor!  So without further ado….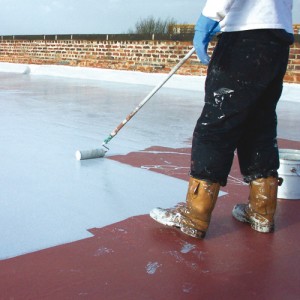 Residential or commercial roofing structure is the primary defense system, protecting against a variety of elements including water, direct sunlight, snow, and wind. In the delivery of this protection, a roof will endure a variety of stresses that may weaken specific aspects of the system in the form of chips and cracks on shingles, the gradual deterioration of adhesives, and the breakdown of other roofing materials. Even when the roof isn't being subjected to swings in
the weather, heating and cooling of the surface can result in expansion and contraction which can result in subtle forms of wear as well.
Considering the daily stresses to which your roof is subjected, engaging in a proactive maintenance routine can ensure that your system is able to provide a maximum level of protection under the harshest of conditions. In summary, this type of maintenance routine consists of two parts; inspections that are done on a regularly scheduled basis, followed by any necessary repairs that are indicated at that time. This proactive approach delivers 3 benefits:
1) To maintain the maximum integrity for the system in its entirety – Roofing systems, like the chain on a bicycle, are only as strong as their weakest link. The repairs done as part of a proactive maintenance routine can ensure the integrity of the individual facets on the roof, which maximizes the health of the entire roofing system.
2) Lower costs for repairs – Regular inspections can reveal necessary repairs at or near their inception, which typically require less labor and materials than problems that have been allowed to develop over time. For example, the replacement of a few damaged shingles found during a scheduled inspection would be far less expensive than dealing with a roof leak resulting from progressive deterioration over an extended period of time.
3) The retention of property values – A roofing system that degrades over time can negatively affect the value of a commercial or residential property. For example, the unchecked growth of moss or algae can make even a new roof look old beyond its years while also bringing the structure's overall quality into question.
How to identify roof leakage? How to prevent it? How to fix roof leaking? Some of the questions those are obvious to creep up in the mind.
Investigate The Roof Leakage:
1) Examine the roof from underneath, inspect the decolouration; stains on the roof are an obvious sign of leakage.
2) Peeling of the paint on the ceiling and around the corners is also a proof of leakage.
3) Stains size also helps in detecting the amount of damage occurred on the roof, if the stain is single and like a spot; the source could be a hole and if it's like a line the problem could be in the rafters.
4) Check the important areas around vents, pipes and chimneys too.
5) Make sure tiles and shingles are not missing or broken.
Roof Repair and Its Maintenance:
1) Repair of leaking roof is a tedious and a skillful task. Replacing badly chipped, broken or missing tiles and shingles if any could be the first step to start with.
2) Install zinc or lead control strips in the case of algae or moss occurrence.
3) Clean and flush out all gutters.
4) Cleaning roof with high pressure water, blow off excess dust or dirt, moss and algae etc.
5) Fill all exposed areas and cracks with sealant if any around chimneys appears to be deteriorating.
6) Eliminating all the potential sources of water leaking from a roof to fix a roof from all existing leaks.
Roof leaks get worse if not treated well in time. Such leakages could become a natural habitat for moss and algae, which further could lead to insect infestation. In such a condition it could cost to your family's health with respiratory ailments and many other health hazards. Roof leaks, damage can be minimized by addressing it as soon as it appears.
If you are not able to locate the leakage in the roof, tracking down the leakage would be harder to find out. In that case, taking help from a professional team for restoration work to restore a roof would be advisable to Fix Leaking Roof and would be beneficial to stop the roof from further deterioration, in addition will also prevent the re-occurrence of the roof leaking.
Roof repair and roof maintenance is something which is often ignored, but even small problems with a leaking roof could prove to be some of the most expensive home repairs.