Why The Empire Family is the best choice. We are going to give you '10' good reasons why you should chose us for your next service needs.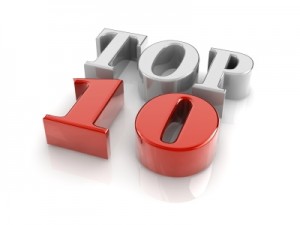 1. Let's start with this and that is we have been in business for decades. We do it right for you the very first time and that is due to the fact that we know what we are doing. In this aspect, you our valued customer, saves money. Our professional technicians know the codes and the construction in this entire area. We know how it needs to be done. We know exactly what will work and what will not work. You definitely do not want to be the "guinea pig", right? You're not our training for our new technicians. We do it right from the very first visit.
2. Another great point is we have completed thousands of installations successfully. We have done thousands of repairs successfully. What that means for you is we always get the job done correctly. Our decades of experience save you money and time.
3. Our specialty lies in this type of installation and/or repairs. Having done this thousands of times before, we are definitely more efficient than other companies like this. Our expertise allows us to lower the cost of our services, which is great for you, due to the fact we won't be making those costly mistakes common with other companies that don't specialize in what you need.
4. Being a local family owned and operating business, let's us give all of our valued customers more time and attention. Our owner works directly with our customers. In those rare cases that something does go wrong, our owner makes sure it's corrected immediately and efficiently. This lowers our overhead and saves you time and money.
5. We always have the manpower to take care of your needs. Never outsource anything, we perform everything and that saves you money. We eliminate all other contractors, which have high profit margins, ultimately saving you time also. Too many contractors on the job is time consuming.
6. Having in-house training program that we run year round. This makes us able to do our jobs quicker and more efficiently, by regularly improving our technical knowledge. This is so we can pass all those savings to you, our valued customer by eliminating call backs and warranty calls altogether.
7. We also have professional-skilled office staff members to speak with you and take your job requests throughout the day. We are all about convenience and speed. We do not agree with an answering machine unless it's after hours. This way by having qualified office members answering any questions or concerns for you, gives us a quicker response time to get to your location and find the solution quickly and efficiently.
8. By having a computerized customer history database. We keep your records in regards to all warranty issues, if they occur, will be easily processed and expedited saving you all that trouble and time.
9. We have our own trucks with marked vehicles. You will see that it is us parked in front of your home. You know it is us and not some subcontractor filling in for our company, which will never happen.
10. We have our employees wear uniforms also. You will always know who is knocking on your door. You know that the job isn't be handed off to another subcontractor, it is completed by us. This way you will feel comfortable in knowing the job will be taken care of professionally.
So, above are just a few of the important facts about our company that will make you feel comfortable in knowing we are the experts in this field.
We look forward to speaking with you and exceeding all of your expectations!!